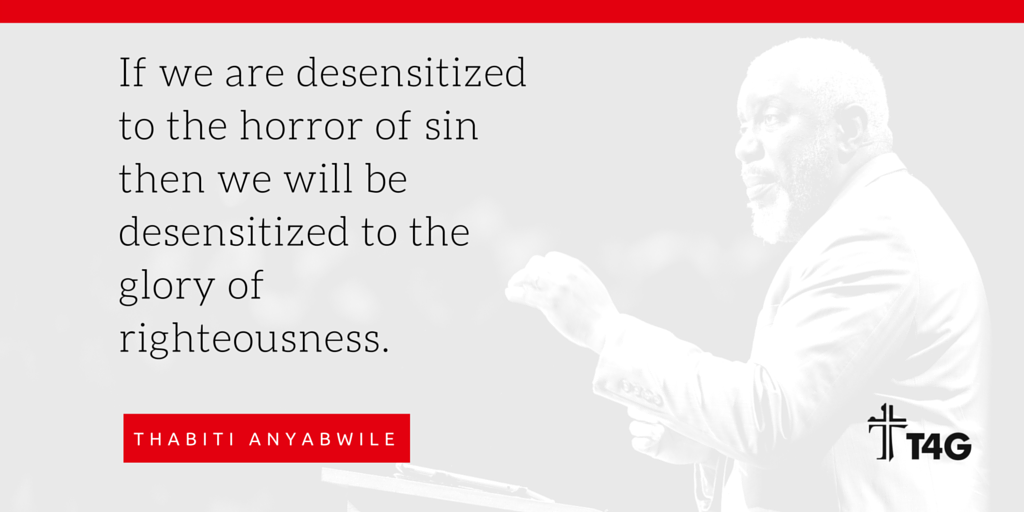 This is the ninth post in a series with my notes from the Together for the Gospel Conference (#T4G2016) that was held from April 12-14 in Louisville, KY. To see my other notes from the sermons at T4G, click here. 
Speaker: Thabiti Anyabwile                                     Key text: Romans 3:21-26
Listen to the full sermon: Audio || Video 
If we are genuinely Reformed it isn't because we're following the teachings of a certain group of men, but because we believe it to be what the Bible genuinely teaches. The doctrine of justification by grace alone through faith alone in Christ alone is not a Reformed doctrine (in that it began during the Reformation), but a biblical doctrine.
We ought to be able to demonstrate this through Scripture alone. For example in Romans 3, we see that God  justifies through faith in Jesus Christ (v 21-22) because man has fallen short of the glory of God (v 23-24) in order to display His own glory to the universe (v 25-26).
Five Truths About Righteousness:  Read more of this post