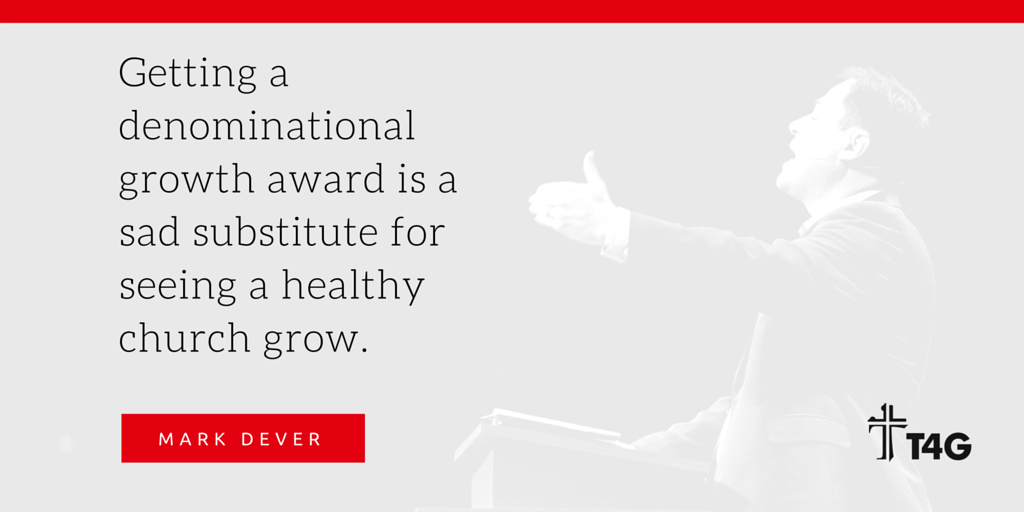 This is the fourth post in a series with my notes from the Together for the Gospel Conference (#T4G2016) that was held from April 12-14 in Louisville, KY. To see my other notes from the sermons at T4G, click here. 
Speaker: Mark Dever                                      Key text: N/A
Listen to the full sermon: Audio || Video 
There is a difference between the joys of the spotlight and the joys of enduring ministry. God has always worked in a way that makes it clear that He is doing the work. That is the biblical pattern. The fulfillment of the Great Commission has continued for centuries and will continue until the return of Christ. Not only must every tribe and nation be reached; every generation must be reached as well.
A short-term view of ministry limits our view of the abilities and purposes of God. Instead of meeting the needs we think we have, the gospel meets the needs that God knows we have (even if we don't know we have them). The allure of results today distracts from the joys of plodding, faithful ministry that yields real fruit. Our ability to take the true gospel around the world has been hindered by watered-down versions of the gospel.
Endurance is a key part of joy and joy is a key driver of endurance (Hebrews 12:2; Revelation 21-22). There is great joy in admitting personal inability and acknowledging God's power when it comes to shepherding. We can give the gospel, but only the Holy Spirit can give faith.
10 Joys of Enduring, Faithful Ministry  Read more of this post